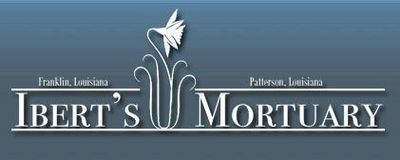 1007 Main St. , P. O. Box 236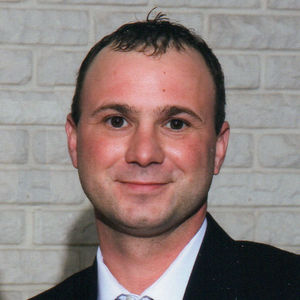 ---
Arrangements made by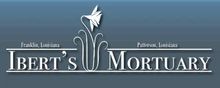 Ibert's Mortuary
1007 Main St.
P. O. Box 236
Franklin, LA 70538
Get Directions

Profile of Ibert's Mortuary

View Phone NumberTel. (337) 828-5426
View Fax NumberFax. (337) 828-7411
Email Us
Receive Obituary Notifications by Email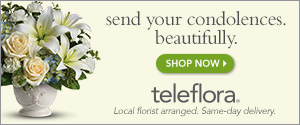 Scott Paul Haydel Obituary

---
A Mass of Christian burial for Scott Paul Haydel will be celebrated Saturday, May 24, 2014, at 1:00 PM at the Church of the Assumption. Celebrant for the Mass will be Father Billy Ruskoski with Father Lloyd Benoit as con-celebrant. He will be laid to rest in the Perpetual Park Cemetery. Serving as pallbearers will be Scott Battaglio, Brian Ashley, Gary Naquin, Jr., David Rogers, Scott Derouen, George Simpson, and Keith Lopez.
A gathering of family and friends will be held Saturday at the church from 10:00 AM until time of Mass, with the rosary being prayed at 11:00 AM, led by Father Benoit.
Scott was a native of Franklin and a longtime resident of Verdunville who passed away unexpectedly on Monday, May 19, 2014, at his home. He was 40 years of age.
Survivors include his son, Maison Scott Haydel; his parents, Paul and Donna Haydel; two sisters, Tanya Lynn Haydel and Marlene Haydel Breaux and her husband Brad; one niece, Isabella Breaux; one nephew, Hunter Breaux; his former wife, Angela Guckeen; as well as numerous aunts, uncles, cousins, and friends.
He was preceded in death by his maternal grandparents, Clarence and Odette Naquin; and his paternal grandparents, Sitges and Verdie Haydel.
Family and friends may view the obituary and express their condolences online by visiting www.iberts.com.
Arrangements have been entrusted to Ibert's Mortuary, Inc., 1007 Main Street, Franklin, LA 70538, (337) 828-5426.