Using Gmail
Suggestion: Below are pages (screen shots) of several views of Gmail in use. The names of the views are below the pages.

Gmail Main Page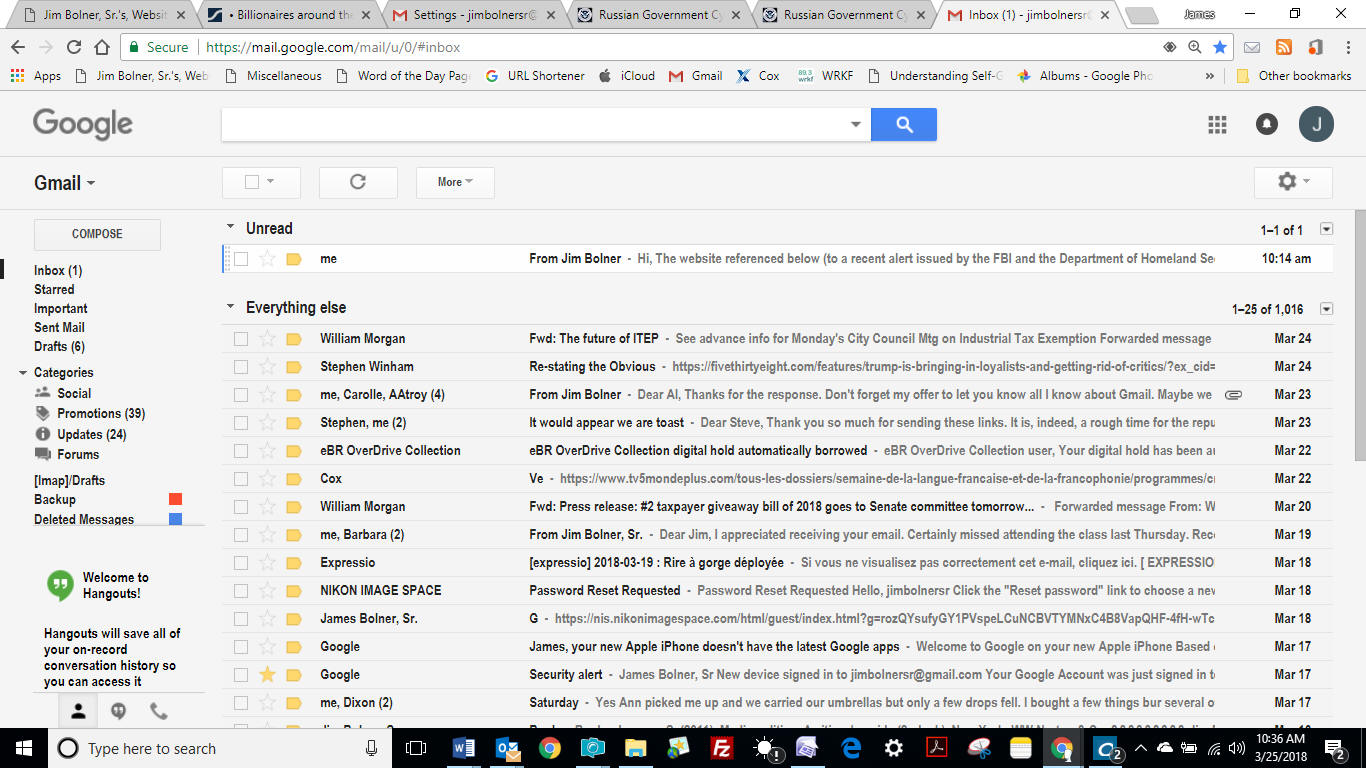 Main Page

Composing Messages
Note the formatting tools at the bottom of the page.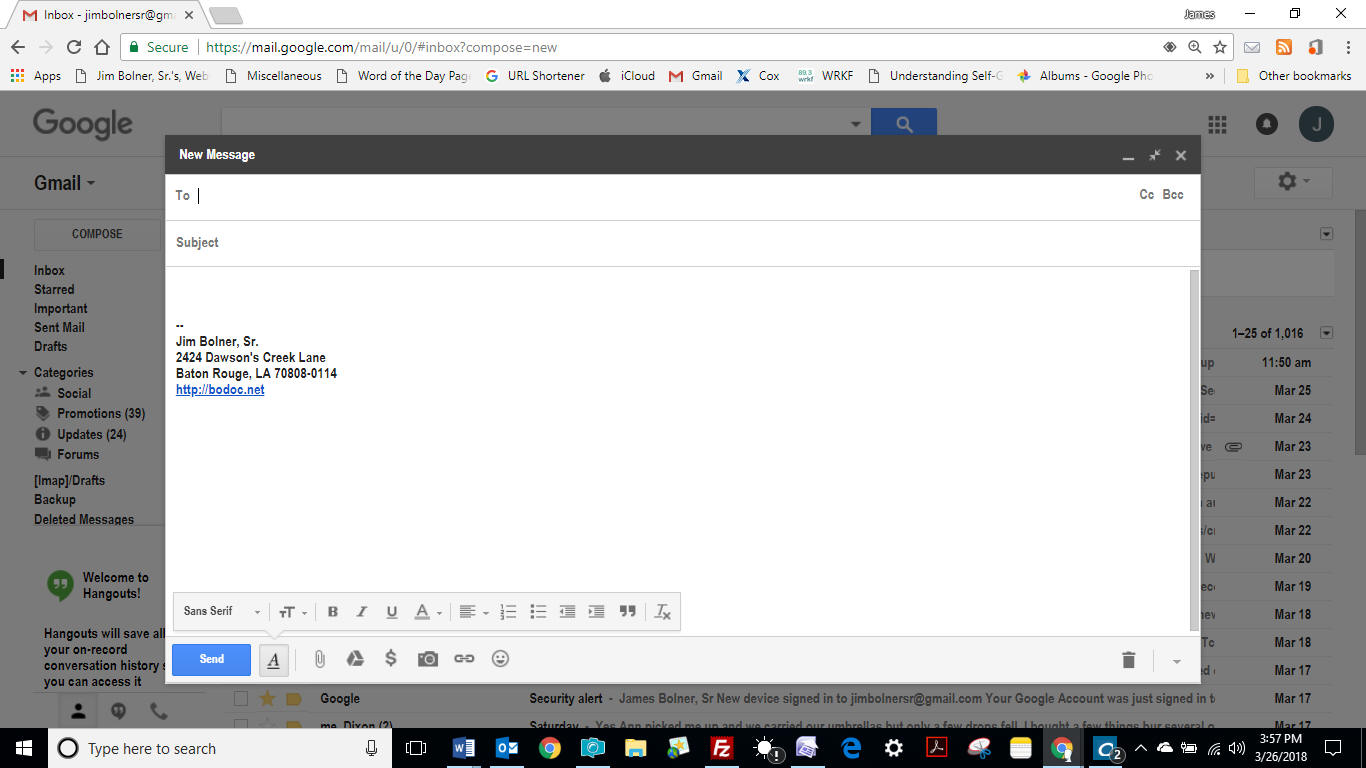 Accessing Contacts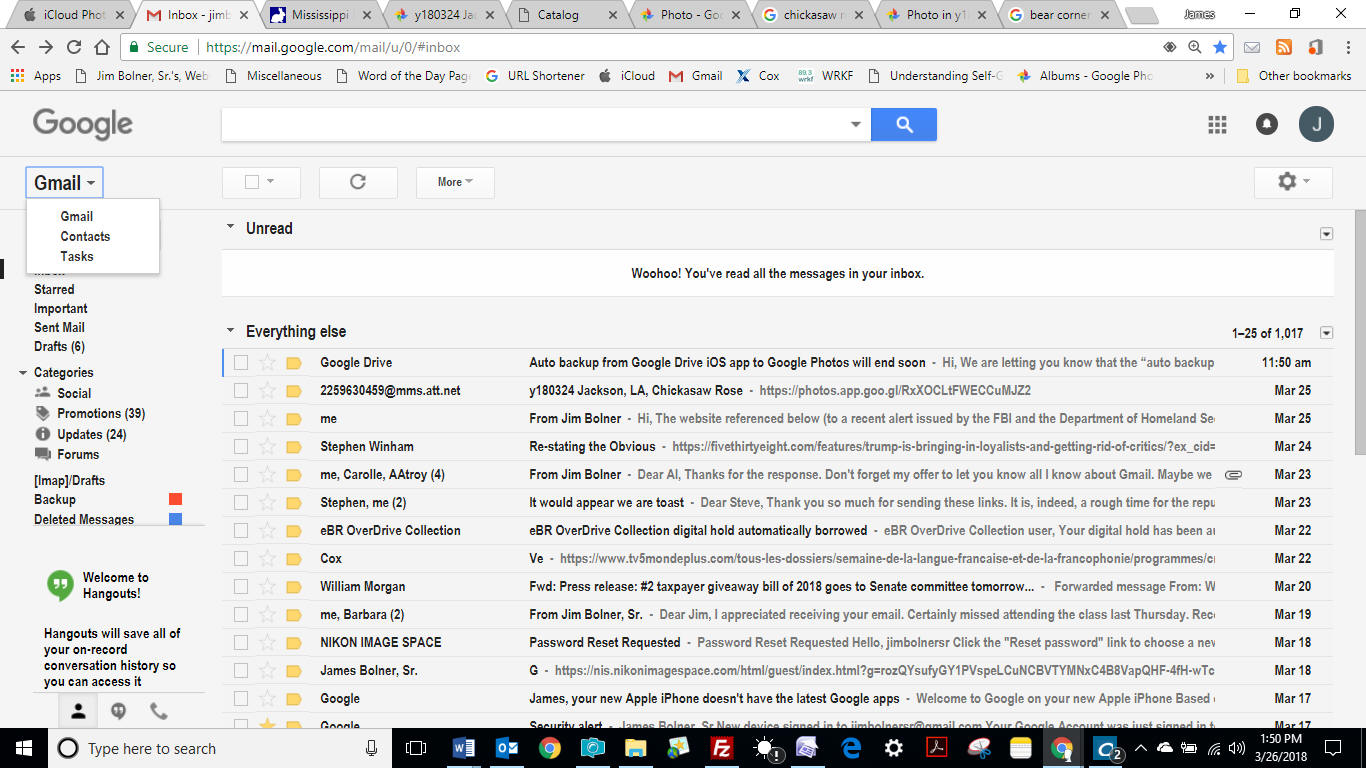 Note the "Pull Down" window at the upper left; it gives access to "Contacts" and to the main Gmail window.

Blocking Senders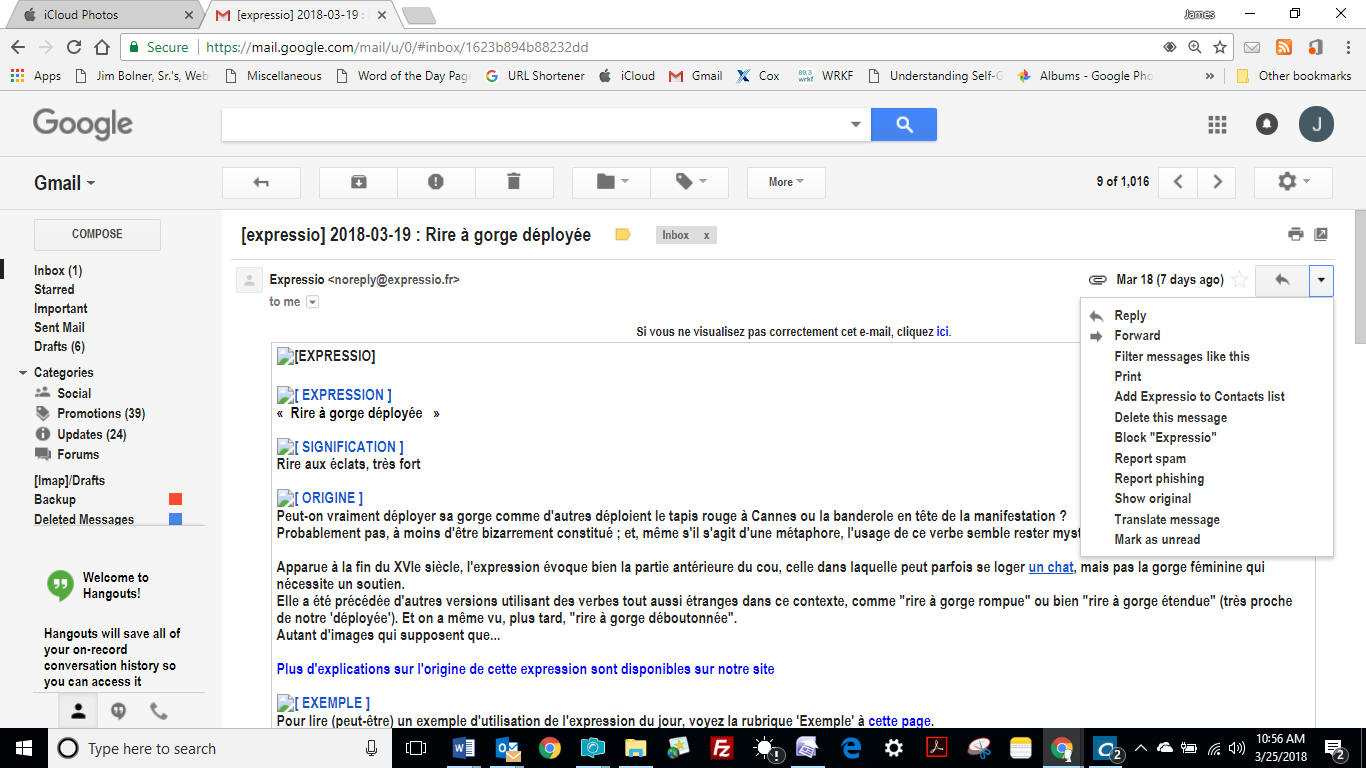 Showing Block Sender Option in Right Dropdown Box
The Add Contacts View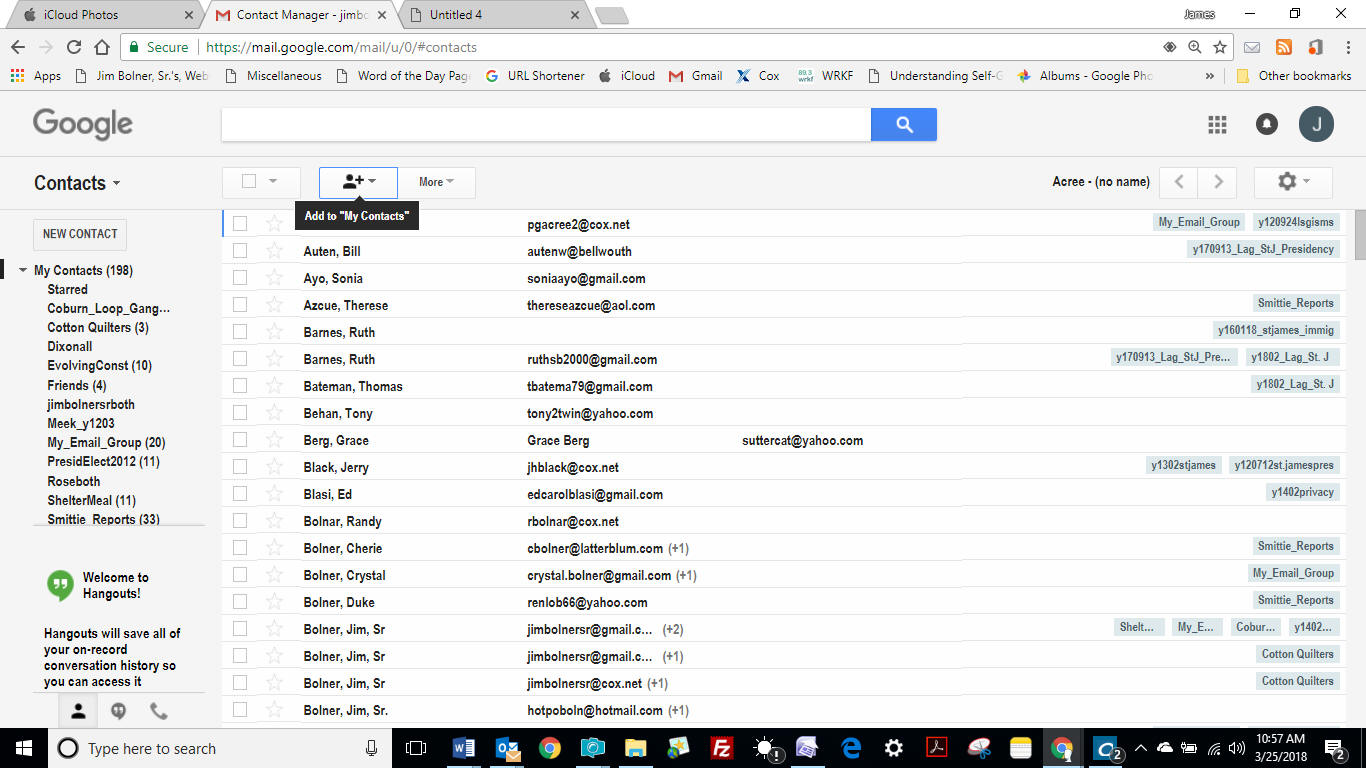 Showing Add Contacts Screen Above Contact List
Accessing the "Settings" Menu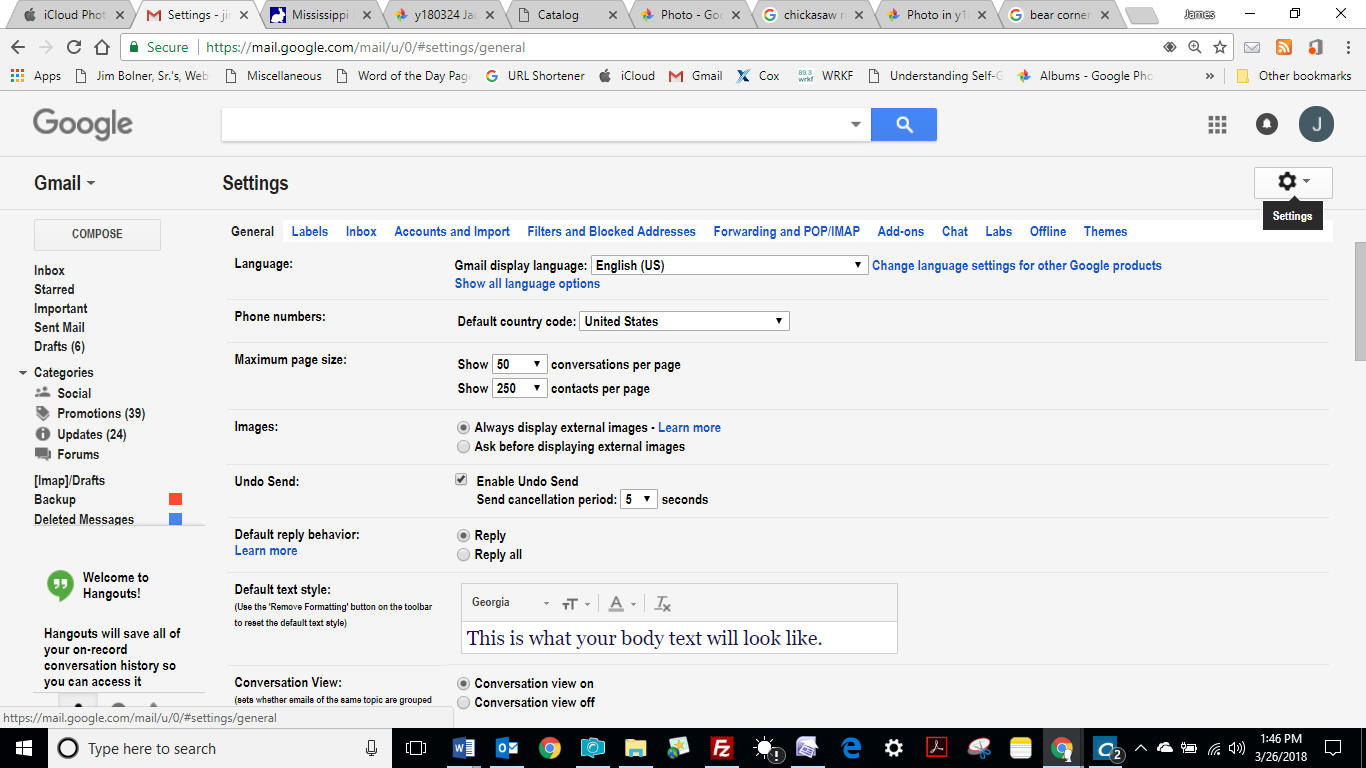 Click on the "Gear" icon at the upper right of the screen to open the "Settings" menu above.
jimbolnersr @ gmail.com